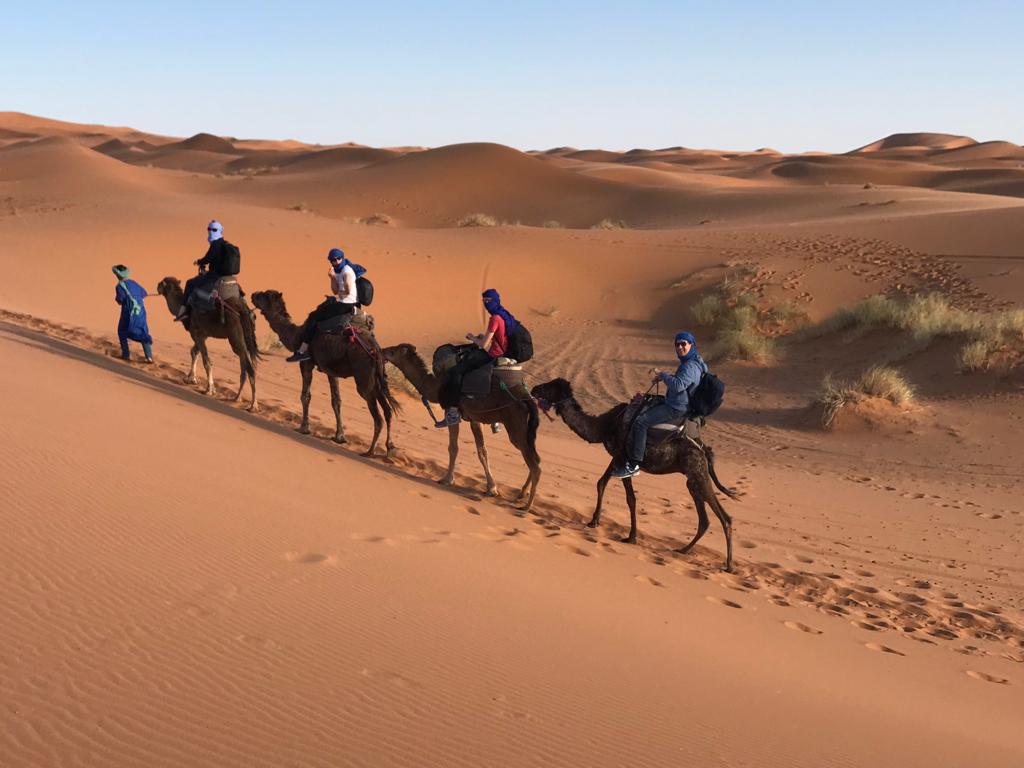 On

28th October 2023

Tags
No Comments
THE BEST TOUR COMPANIES IN MOROCCO
The undulating sand dunes. The camel rides. The hikes through the Atlas Mountains. The bustling medinas. The couscous-laced dishes. The seemingly endless mint tea. And, of course, the super friendly and welcoming people. Morocco will change and challenge you.
It can be sensory overload at times, but it's well worth your time and money to get yourself to Morocco. I fell in love with it as soon as I arrived.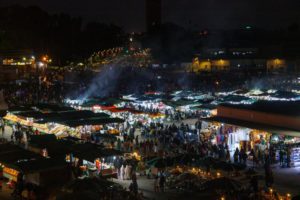 In this country of 37 million people, getting around isn't always easy. For new visitors, the up-close and personal nature of Morocco can be challenging. The country stimulates the senses and can be overwhelming for those without much travel experience, which is why an organized tour can be one of the best ways to visit the country for the first time. I took a group trip myself to Morocco a few years ago and it was very interesting and well presented. If you're keen on traveling in Morocco but have any concerns (or just want someone else to take care of all the organization and guidance!), there are many excellent tour operators who can take you to the most beautiful sights in this fantastic country.
1. Intrepid
It has always been my favorite multi-day and small group tour operator and I always have an incredible time on my trips with it. I love guided tours, off-the-beaten-path routes, and commitment to local communities. Intrepid is also eco-friendly, uses local guides and transportation, and doesn't rush time. Attracting both young and old visitors, these tours balance fun and education. You can learn a lot and never get bored!
2. Culture Morocco Tours
This operator offers tours from various cities in Morocco. For example, if you're in Marrakech, Fez, Tangier or Casablanca, you can take a two-day or week-long trip to other parts of the country. There are also trips of up to 30 days, so there's likely an itinerary to suit your needs. The company also offers private tours. While it may not be cheap, you can plan your trip any way you see fit. This is a great option for independent travelers who want the flexibility to design their own trip but want the convenience and security of traveling with a company.
3. Numidian Morocco Tours
The company has been guiding travelers through Morocco's dunes, narrow streets, medinas and mosques for almost 20 years. The advantage of nomadic tours is that the tour will not be canceled even if the number of applicants is low. only two people? The tour continues! If you are traveling alone, there is no single room surcharge.
The company offers not only the usual Highlight his tours, but also tours aimed at young travelers, families and hikers (for example, there is his 11-day trekking trip in the Atlas Mountains with Berbers) ). There are 12 offers lasting between 5 and 15 days and accompanied by a local guide.
4. Mountain Bike Morocco
This company only does bike tours: road bikes, mountain bikes, and e-bikes. Most are moderately challenging, so you`ll need to be in decent shape. However, you don`t need to be a professional cyclist — beginners are welcome! Pedal through valleys in the mountains and stop in remote Berber villages to chat with the locals. Or do a nine-day bike excursion from the fabled Atlas Mountains to the coast. It also offers several single-day tours in case you just want to add in a day of biking to your existing itinerary. This is a day tour that even beginners can enjoy, ranging from easy to slightly difficult.